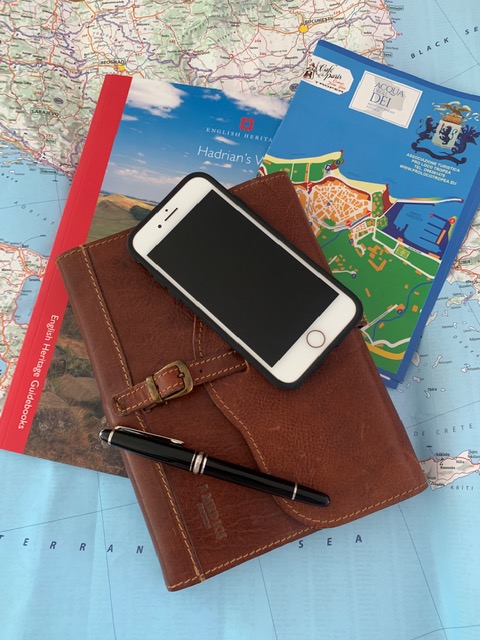 3 Tips for Top Travel Writing
Whether you're a travel writer, a traveller who loves to let family and friends know what you're up to while you're on the road, or simply a traveller who wants to keep a record of your adventures, here are a few tips to make sure you capture all the best details of your trip ….
Take Notes
Imagine you're totally immersed in a travel experience and you know in your heart of hearts you will never, ever, forget that moment. It is burned in your memory. It is so precious that you know you'll recall it for the rest of your life. It could be a jaw dropping view, an amazing meal, a romantic location, a chance encounter with someone, unbelievably good accommodation, an awe inspiring landscape. It's spine tingling and unforgettable. Then, two weeks later you can't even remember where you were on that date. That wonderful experience has been replaced by many more.Keeping a daily journal is the key. It doesn't have to mean laboriously describing every detail of every day of your trip. Just the date and a few words can be enough; something to jog your memory
Try jotting down a couple of words about the smells, sounds and colours, not just the location. A brief note about the experience will often be all you need to retrieve that hidden memory. Reading that note later can often allow you to relive memory just the way you thought you would in the original moment.
When I'm travelling I also use my iPad or iPhone calendar to track my trip. Each day I simply add the name of the town or city where I slept on that date. It can be invaluable for later making sense of your journal notes.
Collect RemindersCollect brochures, promotional material and business cards along the way. Not only are they great reminders, but they can be very useful for follow-ups, further research or planning the next trip.
On a longer trip it can be useful to store all your collected paperwork in a plastic zip bag or satchel.
If you just keep adding items on the top of the pile they will be in a rough chronological order when you get home – much easier to sort and use.
But, be careful – their weight soon adds up. And, of course, you will have to be even more disciplined and discerning when it comes to books. Before you decide you simply have to have that beautiful coffee table edition, check to see if you can buy it once you return home.
Make the Most of Your Smartphone PhotosYour smartphone can be the only thing you need to take awesome photos of your trip. There are some great online tutorials and professional blogs to give you tips on making the most of your phone's features.
Make sure your location setting is activated in your settings so that the town, geographic location or tourist venue will show up at the top of your photo – the location is only on screen; it doesn't appear on the photo itself. Not only will it help you identify your photos (Italian villas on the water's edge can all look remarkably similar at times) but the task can be even easier when you match photo locations with your calendar entries.
When I'm travelling I create a number of sub-albums on my phone to reflect the places I'm visiting, sometimes just a country and at other times more specific locations. I try to make a habit of each day or so moving the photos from that time into their relevant albums. It makes accessing the photos and recalling the trip details much easier later on.
These tips can be helpful on any trip, but are more important the longer your travels or the more jam-packed your experiences.
Do you have any tips for getting the most out of your trip? Do you have a great travel story to share? I'd love to hear from you!